Specialized Care Services in Maryland
Helping Families Enjoy Their Time Together
Specialized Homecare is suggested for patients who need an even higher level of specialty care. GMG Home Healthcare brings excellent services focusing on same diseases, illnesses and other medical conditions with a team of professionals and medical specialist giving that Specialized Care in Maryland.
We offer personalized care 24 hours with a skilled professional's assistance. Other benefits will include continuous and comprehensive care to the elders with focusing on promoting the health, preventing illness and other medical conditions.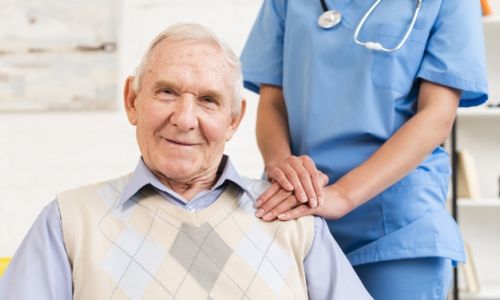 Our Specialized Services include
Around the clock skilled nursing care
Specialized Care Services
Focusing on promoting the health!
Giving your beloved family member the human companionship, connection care and comfort that they need in order to lead a happy, safe and fulfilling life.
What People Say
Testimonials
GMG home health care provided dignity, kindness, and thoughtfulness through the end of my mother's life.. Our whole family appreciated the caretaker's friendliness, compassionate, and respect! I've already referred many friends to GMG Home Health Care and will continue to do so as the need arises.
GMG Home Health Care has been delivering excellent care for the past 6 months or so, Both aides we had at that time were very professional and compassionate. I highly recommend their services!
For several months, I used GMG Home Health Care to assist with the care of my grandmother. The caretaker  were extremely professional, knowledgeable, and easy to work with. If you need good, reliable, and dependable service for a loved one, this service is excellent.
Specialized Care FAQ
What is home healthcare?
Home healthcare is designed to help you recover in the comfort of your home through  skilled nursing & other healthcare services.
Will my insurance cover home health services?
Home health is covered by Medicare, and we accept most forms of insurance. Part of the admission process includes verification of insurance. We can help answer your financial and insurance questions.
Will GMG send someone to cook and clean or help around the house?
We do provide personal home care assistance. These services include help with:
Dressing

Bathing

Light meal preparation

Cleaning

Medication errands

Assistance with some of their daily living activities
Do you provide caregivers for someone in an assisted living facility or a skilled nursing facility?
Yes, we do. First, we arrange a meeting with the family to conduct a thorough assessment and develop a plan of care. This is not only to fully understand what activities or senior care services are needed, but also to get a sense of what kind of personality might best suit him or her. After this is completed, we will match the person with a caregiver. If at any time you would like to change your caregiver, this can easily be arranged.
Why should I choose GMG Home Healthcare?
At GMG, our patients  are always OUR priority
GMG Home Healthcare is licensed to provide, skilled nursing services

GMG Home Healthcare isn't just for seniors; we provide services for all ages

GMG Home Healthcare is affordable

GMG Home Healthcare helps keep seniors independent

All GMG employees, enjoy rewarding careers

GMG has an excellent reputation